UBC Sociology's Distinguished Speaker Series hosts Dr. Mario Small for his talk titled, "Banks, alternative institutions, and the spatial-temporal ecology of racial inequality."
Abstract: Research has made clear that racial inequality is affected by neighborhood conditions. We examine how living in minority neighborhoods affects ease of access to conventional banks vs. to alternative financial institutions, such as check cashers and payday lenders, which some have called predatory. Based on more than 6 million queries, we compute the difference in the time required to walk, drive, or take public transit to the nearest bank vs. the nearest AFI from the middle of every block in each of 19 of the nation's largest cities. Results suggest that race is strikingly more important than class: even after numerous conditions are accounted for, the AFI is more often closer than the bank in well-off minority neighborhoods than in poor white ones. Results are driven by not the absence of banks but the prevalence of AFIs in minority areas. Gaps appear too large to reflect simple differences in preferences.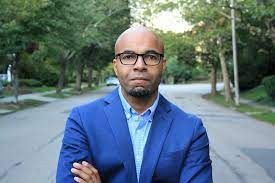 Bio: Mario L. Small, Ph.D., is Grafstein Family Professor at Harvard University. An elected member of the American Academy of Arts and Sciences, the American Academy of Political and Social Sciences, and the Sociological Research Association, Small has published award-winning articles and books on urban inequality, personal networks, and the relationship between qualitative and quantitative methods. His books include Villa Victoria: The Transformation of Social Capital in a Boston Barrio and Unanticipated Gains: Origins of Network Inequality in Everyday Life, both of which received the C. Wright Mills Award for Best Book. His latest book, Someone To Talk To: How Networks Matter in Practice, recipient of the James Coleman Best Book Award among other honors, examines how people decide whom in their network to turn to when seeking a confidant. Small is currently studying the relationship between networks and decision-making, the ability of large-scale data to answer critical questions about urban inequality, and the role of qualitative inquiry in cumulative social science.