Update
Please note: in response to physical distancing protocols, UBC Sociology is now providing support remotely. Our staff will be available by email Monday-Friday between 8 am – 4 pm.
The Department of Sociology at the University of British Columbia is internationally renowned as a leading centre for sociological research and training.
Diverse rankings consistently place us among the strongest departments in the world and within the top three in Canada.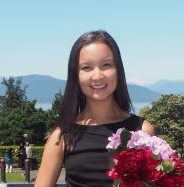 Every day I use Sociology at work. The Sociology department at UBC offers great methods courses, which was a huge reason as to why I was hired. My Sociology training has also given me soft skills that help me add value to my projects. I have a deeper understanding of social circumstances and macrostructures that might be colouring the way our subjects respond.
Tiffany Eng
BA Sociology/Psychology