CIEDAR & UBC HEALTH Presents, "Hearing Indigenous Voices During the COVID-19 Pandemic": 
This event is a hybrid symposium on Indigenous health during the pandemic hosting Indigenous scholars from Canada, US, and New Zealand. It is hosted and organized by Dr. Kimberly Huyser and her research pillar, CIEDAR. It is being held on Thursday, June 8th at 9 AM at Jack Pool Hall, UBC Alumni Centre. Participants have the option of in-person and virtual attendance.
Find the Agenda for Thursday, June 8th, attached below: 
Get to know our brilliant panel of Indigenous Speakers and CIEDAR's talented team behind organizing the Symposium: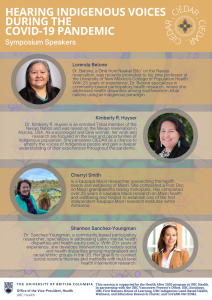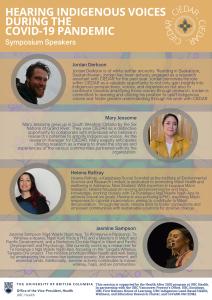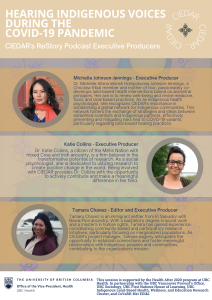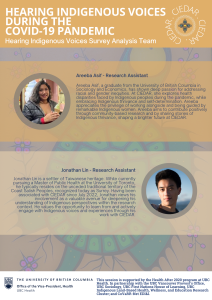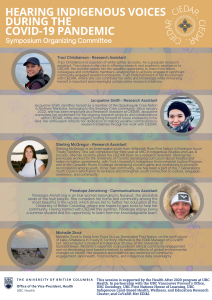 Please note: In person attendance includes catered breakfast and lunch.