Congratulations to Dr. Lindsey Richardson for being named a Canada Research Chair in the 2022 round of CRC appointments.
The Government of Canada has announced its renewed backing of trailblazing Canadian Researchers through the combined investment of over 550$ million for over 5,500 researchers through the New Frontiers in Research Fund (NFRF) 2020 Transformation Competition, the Canada Research Chairs and Tri-Agency scholarships and fellowships.
Dr. Lindsey Richardson, Associate Professor of the Sociology Department, is among the newly named Canadian Research Chairs, having been awarded a Tier 2 CRC award in Social Inclusion and Health Equity.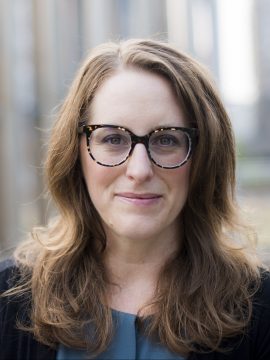 The Canada Research Chairs Program is investing more than $151 million to support 188 new and renewed Canada Research Chairs at 43 institutions. Twenty-two UBC researchers were appointed as new and renewed Canada Research Chairs in the latest round of appointments.
Dr. Richardson's research focuses on the sociology of health and illness, substance use, inequality and the sociology of economic life. Her current work focuses on three interrelated areas:  observational studies on the dynamics and health consequences of poverty and socio economic marginalization; applied studies seeking to identify modifiable aspects of upstream determinants of health; and critical studies of health research participation among marginalized populations, focusing on randomised controlled trials (RCTs).
Dr. Richardson was previously awarded a Canadian Institutes of Health Research Foundation Grant (2017-2022) and previously supported as a Michael Smith Foundation for Health Research Scholar (2014-2019) and a Canadian Institutes of Health New Investigator (2015-2020).
The department extends its warm congratulations to Dr. Richardson for this well deserved and remarkable achievement!