Colter Uscola is a PhD student in the Department of Sociology at the University of British Columbia. His research focuses on mental health and identity transformations across life-course. He specifically focuses on how and why status, identity, and emotions interact within cultures and along social networks to produce mental health outcomes that precipitate substance/alcohol misuse.
He recently published a single-authored paper "Drinker Identity Development: Shame, Pride and a Thirst to Belong" in Society and Mental Health. This paper discusses how marginalized identities form, aiming to challenge current theoretical assumptions that dominate intervention strategies and recovery policy. We talked to him about his work on this article.
How did you get the idea to work on drinker identity development?
I read an article during the final year of my undergraduate studies entitled, Drinker Identity: Key Risk Factor for Adolescent Alcohol Use. This article essentially argued that identifying as a drinker during adolescence was associated with problematic drinking across the life course. This conclusion meshed with many of the narratives I had heard from members of alcohol recovery communities across the United States. My curiosity was piqued. I, then, went on to read the majority of articles on drinker identity, but was left unsatisfied by many of the conclusions. First of all, most of the literature on the topic was quantitative, and therefore unable to answer questions related to processes of identity formation. Second, those scholars that discussed drinker identity as a process often began at the onset of drinking as the starting point, unintentionally overlooking the experiences that preceded it which seemed essential for forming a stigmatized identity as a drinker. The central question to my paper, "how does one develop a drinker identity," was always on my mind. I had a few hypotheses formed from the combination of readings and real-life experience. I decided to investigate my hypotheses and found one answer to my question. It just so happens that I was right on time. A 2023 review piece called, The nomological network of drinker identity: A scoping review, calls for research detailing processes of drinker identity formation, which is exactly what I did.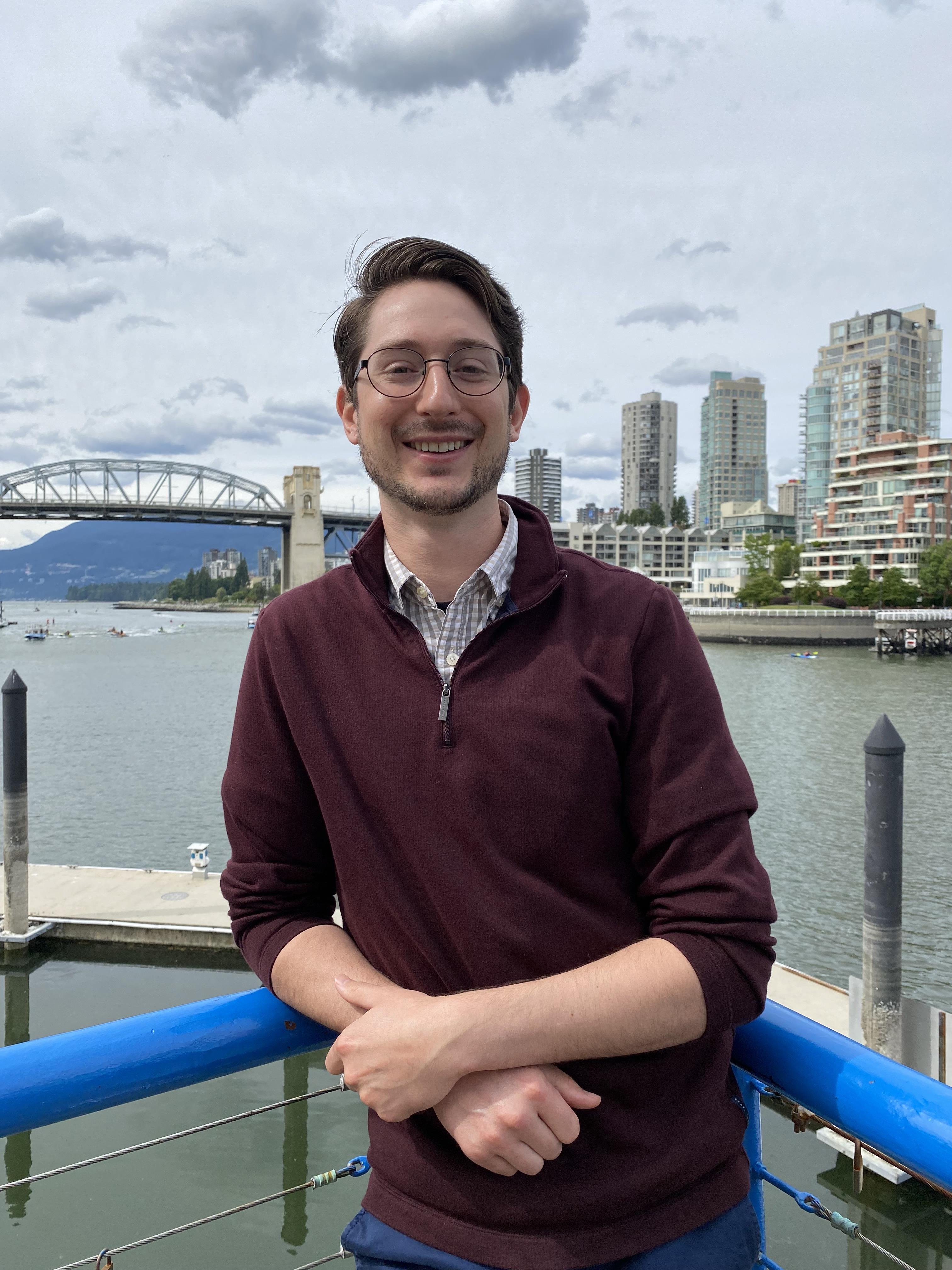 You originally developed this piece in Prof. Amin Ghaziani's graduate seminar SOCI515. How did your experience writing within a classroom setting influence your work?  
Originally, I intended to describe pathways to forming an identity as a drinker, focusing on emotional trauma as a motivational force which removed one's ability to intentionally choose a valued life path. One issue, in addition to my general lack of experience with qualitative research and academic writing, was that 'emotional trauma' is an incredibly broad concept. I could not find a way to operationalize it effectively without weakening my paper in some way. But, this was anticipated by the structure of the course and corrected. This point is mostly to say that, not only was it the process of writing throughout the course which influenced my work, but extensive discussions, ingenious activities and workshops, detailed guidance, and a lot of support which were also essential in developing this piece. Amin and my classmates helped me land on experiences and emotions related to strong identification as a drinker, while maintaining the question of whether or not this process was intentional. So, I decided to roll with it. Amin provided the roadmap to crafting an article, beginning with the methods section, as it is a qualitative methods course, after all. He also taught us how to write professionally by detailing which types of arguments had the greatest chance for success, how to leverage citations to increase the likelihood of an R&R, and, generally, how to present oneself as a professional through writing. The course and the weekly writing assignments provided the structure for developing any article from start to finish. Now, the challenge is translating that environment to my writing by extending it beyond the confines of a classroom. What can I say? It works, and I plan to keep using these skills.
What was the biggest challenge you encountered in completing your research?
The biggest challenge was definitely working through three rounds of revisions. Originally, the reviewers asked that I revise the front end of the paper, to completely rework the literature review and sharpen the intro to fit with the new front end. So, I did. Then, I was advised to sharpen up the results section and incorporate more data into it. I was galvanized by this point, but still felt beaten and bruised by Reviewer 2. The editors concluded by requesting me to streamline the discussion and conclusion by removing a few thousand words. To be brutally honest, there were times when the best idea seemed like pulling the article and aiming toward a different journal. But, my supervisor, Seth Abrutyn, and Amin kept me focused and I got it done. It's funny actually, the only section the reviewers didn't ask me to touch was the methods. They loved the methods! Do you think this is a coincidence? I highly doubt it. I believe that the framing of the methods and the toolkit that Amin provided was the key to my success. Feeling the impact of those reviews, the sheer force of their scathing criticisms to what I thought was a well-developed article, was blunted by my knowledge that the methods would likely carry me through. I am truly grateful for the support I had here at UBC Sociology because it made the whole process manageable.
Where is your research headed now?
I have quite a few ideas brewing right now, some on paper while others are queued up. I'm coming to realize that, for me, ideas come with my methodological toolkit. As it expands, I am able to play with ideas more as I can imagine the study more clearly. In the area of alcohol use, I'm working out a qualitative piece on one reason why North America is seeing a gender shift in alcohol consumption; women, on average, are increasing rates of consumption, while men are decreasing. I am also planning a methods piece using computational methods to investigate how members of recovery communities describe their personal drinking cultures when speaking to members of the community vs when speaking to researchers. I have access to data that lends itself nicely to answering this question, while also being methodologically compelling. I also have some ideas surrounding social media networks related to alcohol use and recovery. When the Twitter API went down, it put this plan on hold, but I think I found a work around. Beyond alcohol use, I am starting to consider work on social pain, and will likely begin incorporating it into topics such as identity transformations and mental health, while working with populations such as individuals who use substances, international migrant populations, among others. Lastly, I am planning a mixed methods project on social movements which leverages qualitative and social network data. Like I started out by saying, with methods come inspiration to answer questions that I had struggled to visualize provocative responses to. I am lucky that UBC Sociology provides everything I need.