Teodora Rawsthorne Eckmyn is a fourth year Sociology major who grew up as a settler on the unceded lands of the Coast Salish nations. Her research interests lie in the areas of cultural and urban sociology, to which she seeks to apply a critical intersectional lens.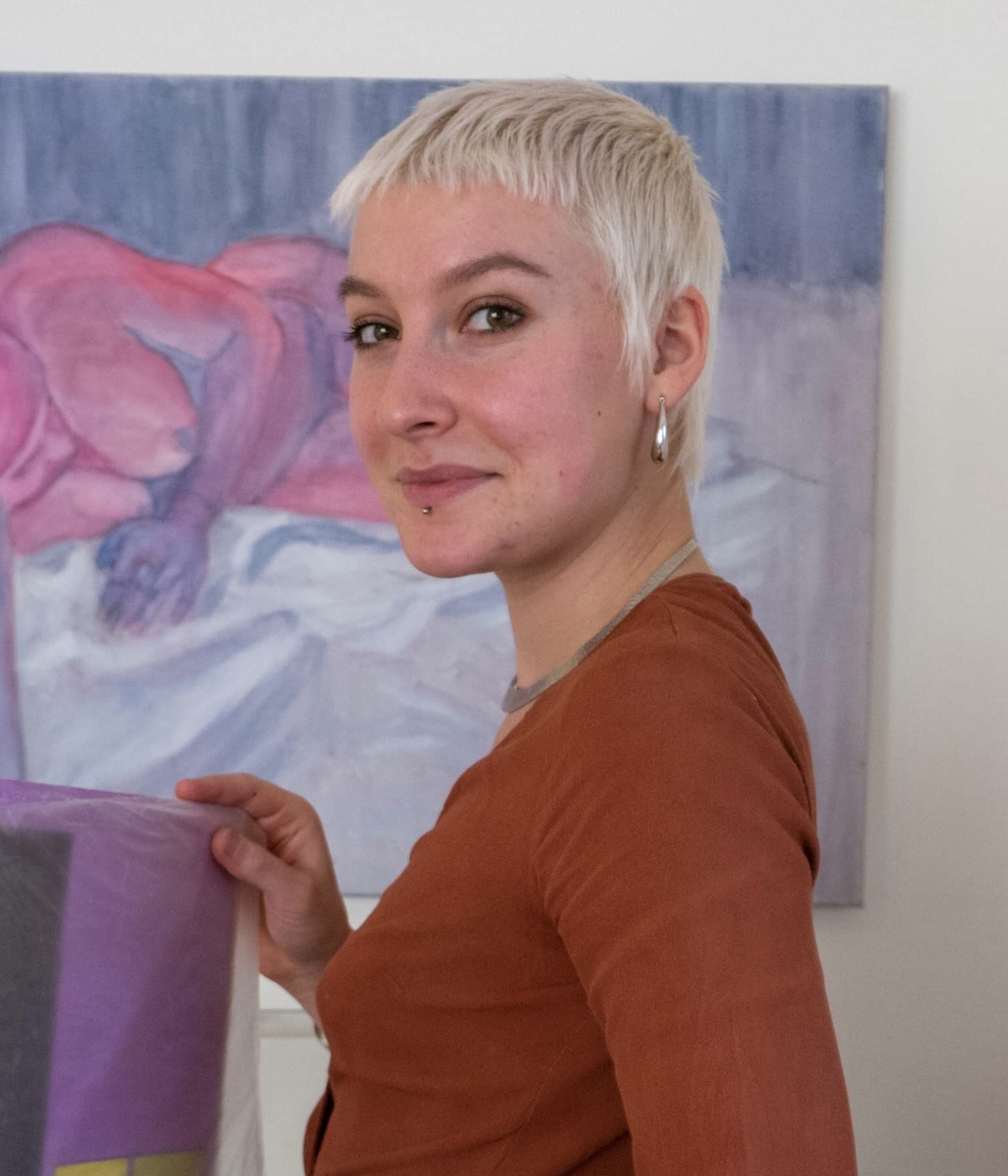 What was your project about? What are the main take-aways from your work?
My honours thesis explored the practices of arts collectives in the urban context of Vancouver, with a particular focus on the strategies and resources that are used by community-based arts collectives to navigate the housing and livability crises that characterize our city.
I conducted this research as an ethnographic study of community-based arts organizing in central Vancouver, working closely with a collective that focuses on place-based community-engaged arts installations, events, and collaborative workshops. This exploration of their group dynamics, practices, strategies, and artworks revealed that the 'commoning' of social, cultural, spatial, and economic resources can be a potent strategy to enable collective artistic practice, within a context of escalating housing and economic instability and precarity. This commoning is enacted through relationships, collaborations, and negotiations with members of the local neighbourhood, community service organizations, larger non-profit organizations, local businesses, and municipal government programs and representatives.
Ultimately, this research shows that a habitus of commoning, as it is enacted through community-based arts practice, in turn enables powerful forms of grassroots community governance and self-determination.
How did you get interested in this topic?
My interest in this topic emerged from conversations I had been having with artists and other people in Vancouver who were struggling to carry out their artistic practices due to the increasingly insurmountable costs of housing and living in our city. These conversations turned into an intense sociological curiosity about the interacting dynamics of the politics of urban space and the cultural sociology of artistic practice, which in turn brought me to explore how artists are navigating these urban issues and sustaining their artistic practices within these conditions.
What was the most difficult part of this learning journey? What was most satisfying?
The most difficult part of this learning journey was honing my sociological focus, defining and committing to a clear and concise idea of what I was investigating and writing about. The topic of collective artistic practice within the politics of urban space reveals so much to investigate, and I wanted to ask, learn, and write about it all!
Both of my supervisors, Dr. Carrie Yodanis and Dr. Ana Vivaldi, were incredible teachers, mentors, and guides through this process. They helped me not only understand the fundamental importance of having a clear, concise, and feasible research question, but also showed me how to hone, develop, and do justice to this question through each stage of my research process.
What skills did you develop or strengthen as a result of this project?
Of the many skills that I was fortunate to learn about and practice through this project, collecting and coding qualitative data collection were amongst the most challenging, empowering, and rewarding. This project gave me the opportunity to collect data through participant observation, interviews, focus groups and collective mapping activities. My supervisors provided exceptional guidance as I learned about and navigated the dynamics, ethics, and skills of these processes. I am also incredibly indebted to the community of artists who generously shared their experiences, critical insight, and artistic practices with me.
How do you think you will use what you've learned in this honours project in the future?
I hope to continue to learn about and practice qualitative research methods and to apply these in ways that can make urban life sustainable, survivable, and fulfilling for citizens of this and other cities. I intend to take what I have learned from my mentors about engaging respectfully, meaningfully, and reciprocally with research participants, and to apply this within and beyond academic research.