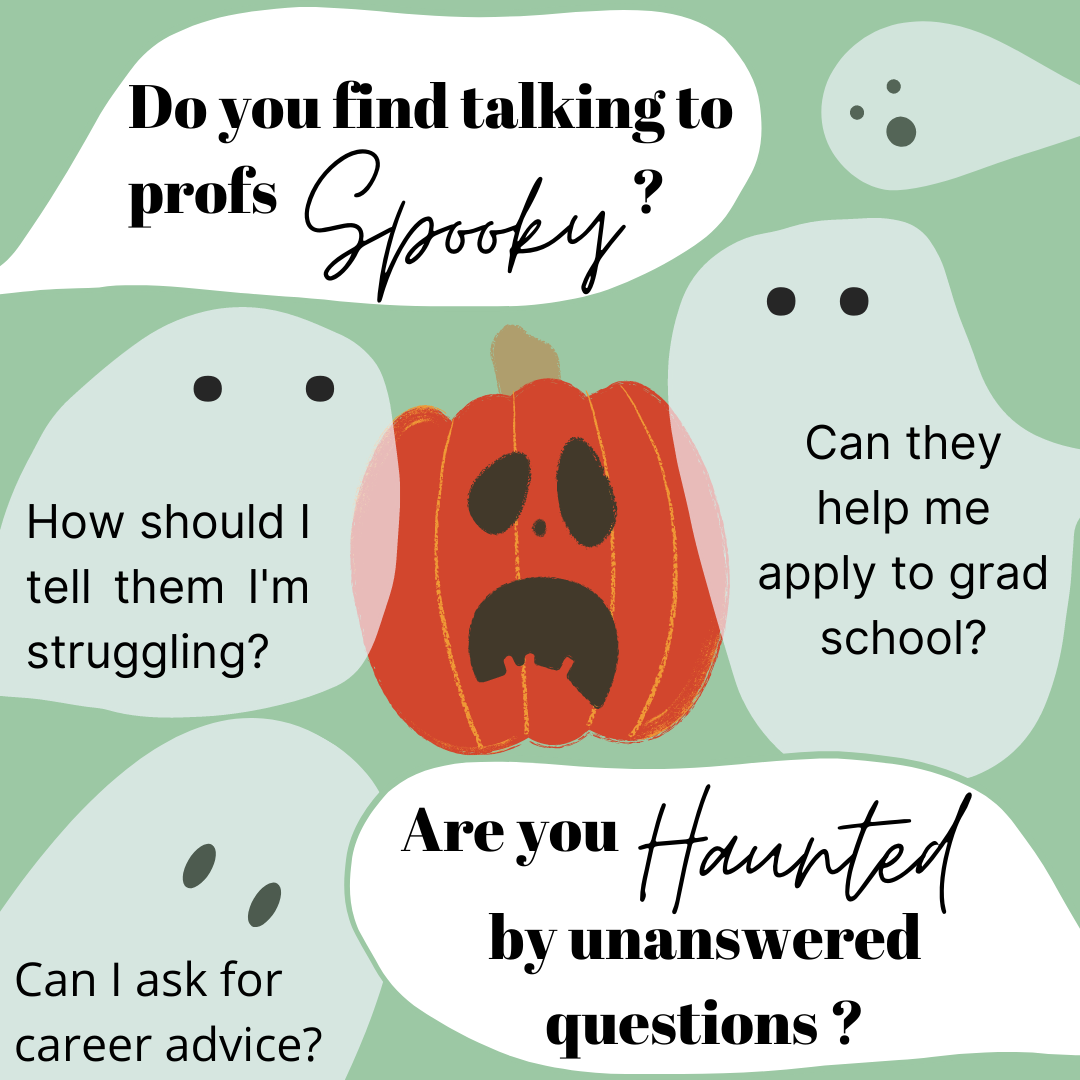 Professors have different personalities that each of us, as students, can gravitate towards. When it's something we're not used to, reaching out to profs can be a bit spooky! How do you become comfortable reaching out to your professors about grad school applications, career advice, personal issues or circumstances that affect your learning, or time management?
Using analogies from fantasy series in theme with Halloween, Dr. Robyn Pitman from the Department of Sociology will share her advice about how to connect and build relationships with your professors, to help you succeed as a student.
All students are welcome! You'll leave with concrete tips on how to connect with your professors to support your success!
This session will take place over BB Collaborate Ultra. You will get an email with the attendance link a few days prior to the session.