We are saddened to hear that our colleague, friend, mentor and teacher Dr. Sinikka Elliott was found deceased today after going missing earlier this week.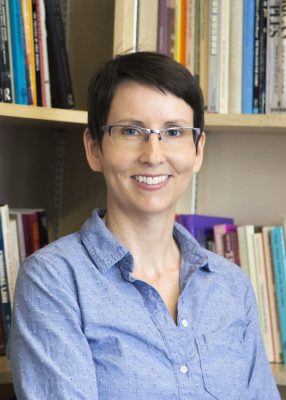 Dr. Sinikka Elliott joined the Department of Sociology in 2017 as an Assistant Professor and has been an Associate Professor since 2019. Her research has concentrated on family, social inequality, and social policy.
As department head, I have had the honour of working with Sinikka and have gained, as have so many others, from her unwavering passion for both understanding and addressing longstanding systematic inequalities pervading society. Her early scholarship focused on how families navigate discussions around children's sexuality and showed how gender, race, class and age intersect in parental approaches to managing adolescent sexuality. Recently, she worked with a group of collaborators to examine how families in the US and Canada, including low-income households, manage the complex task of providing food for their families. This work revealed the complex challenges families face trying to meet heightened nutritional goals; from picky eaters at the dinner table to the stark inequalities that limit the ability of many households to put healthy food on the table.
Sinikka was an exceptionally skilled and deeply engaged scholar with a deep-felt commitment to social justice and equality for all. A highly engaged colleague at all levels of the department and university as well as the discipline as a whole, Sinikka was particularly devoted to her students in Sociology, helping them to learn and grow personally and intellectually.
On behalf of all of us at the Department of Sociology, I offer my most sincere condolences to Sinikka's family and friends. Our thoughts are with you during this difficult time.
Dr. Guy Stecklov, Professor and Department Head, UBC Faculty of Arts, Department of Sociology